Altamaha Riverkeeper News
Riverkeeper Jen Hilburn's Work Recognized with Awards
At the Altamaha Riverkeeper, we are about the work, not the awards, and there is always a lot of work to do to protect the Altamaha and its tributaries.
But we need to take a little time out to note that Altamaha Riverkeerper Jen Hilburn has received a couple of pretty impressive acknowledgments lately for the great work she does to protect our watershed. At the recent annual meeting of the Waterkeeper Alliance, Jen was one of two individuals – from among more than 300 waterkeepers worldwide – to receive the organization's inaugural Terry Backer award.
Terry Backer, the first Long Island Soundkeeper, was – and remains – one of the waterkeeper movement's most iconic activists: dedicated, spirited, determined, charismatic, effective and loved. In celebration of the collective efforts towards drinkable, fishable and swimmable waters worldwide, the Waterkeeper Alliance said it created the Terry Backer Award as an opportunity "to celebrate Terry's legacy as a Waterkeeper and to honor his brothers and sisters who embody his spirit and grit."
Judges for the award included Waterkeeper Alliance staff and members of the governing council. Among the criteria for being recognized, according to the nomination process, the waterkeeper should: demonstrate inspirational leadership qualities; serve as a role model for Waterkeeper Organizations and Affiliates throughout the movement; and embody the tenacity and originality of Terry Backer.
Those who know Jen already know she does all those things, but it's a wonderful compliment to for her to be recognized for those qualities by her peers in the waterkeeper community.
At Riverkeeper headquarters, we're also proud to report that Jen also was recognized recentlyfor her efforts to preserve and protect Georgia's coastline as one of the One Hundred Miles "100," a wonderful acknowledgement by a sister environmental group that Altamaha Riverkeeper works with closely.
Congrats, Jen.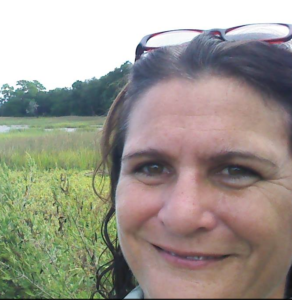 There are so many ways that you can help keep our rivers clean and beautiful. Responding to Action Alerts or reaching out to your elected representatives. Find your way to get involved!